The alternative Archibald and Wynne Prize selection
12 May –  29 July 2018
The Salon des Refusés was initiated by the S.H. Ervin Gallery in 1992 in response to the large number of works entered into the Archibald Prize which were not selected for display in the official exhibition. The Archibald Prize is one of Australia's most high profile and respected awards which attracts hundreds of entries each year and the S.H. Ervin Gallery's 'alternative' selection has become a much anticipated feature of the Sydney scene.
Each year our panel is invited to go behind the scenes of the judging process for the annual Archibald Prize for portraiture and Wynne Prize for landscape painting and figure sculpture at the Art Gallery of New South Wales, to select an exhibition from the many hundreds of works entered in both prizes but not chosen for the official award exhibition. Of the 859 entries to the Archibald Prize the AGNSW Trustees selected 58 works, and from 762 entries to the Wynne Prize the Trustees selected 46 works. From the remaining submission our selectors have chosen 34 works from the Archibald Prize entries and 17 works from the Wynne Prize entries for this alternative exhibition.  The 2018 selection panel comprised Steven Alderton, director & CEO, National Art School; Michael Rolfe, CEO, Museums & Galleries NSW and Jane Watters, director, S.H. Ervin Gallery
The Salon des Refusés exhibition at the S.H. Ervin Gallery has established an excellent reputation that rivals the selections in the 'official' exhibition, with works selected for quality, diversity, humour and experimentation, and which examine contemporary art practices, different approaches to portraiture and responses to the landscape.
Visitors can vote in the Holding Redlich People's Choice Award which celebrates its 20 year in 2018.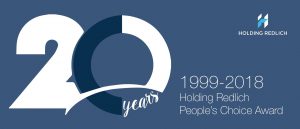 Sunday afternoons @the Gallery
Sunday 27 May at 3pm Join artists Jo Bertini and Tony Costa for a discussion about the evolving nature of landscape painting in contemporary art practice.
Sunday 10 June  at 3pm Marie Mansfield's portraits depict her interest in figurative representation and capture the essence of the sitter. Sydney painter & poet Edwin Wilson will talk about his approach to art.
Sunday 17 June at 3pm Join painters Oliver Watts and Julian Meagher as they discuss their paintings in the exhibition.
Sunday 24 June at 3pm Wendy Sharpe's self-portrait is inspired by Victorian-era photographs which featured ghostly figures. Wendy will talk about the interpretations made from these images  and her interest in exploring the seen and unseen in her work. With a background in street art, Luke Cornish works with aerosol and multiple layers of stencils to create works  deep in meaning, depicting accurately rendered and highly evocative representations of their subject.
Sunday 1 July at 3pm Kevin McKay will be joined by his sitter, the artist Jumaadi, for a discussion on artist's portraits of other artists.
Sunday 8 July at 3pm Jason Phu and Nigel Sense will discuss their contemporary responses to portraiture which employ elements of Pop, expressionism and grunge.
Sunday 15 July at 3pm Caroline Thew will be joined by her sitter – Lindy Morrison (drummer Go-Betweens and social justice advocate) on the experience of sitting for a portrait.
Sunday 22 July at 3pm  Ross Laurie and Peter Sharp discuss their works which explore the language of abstraction, and will share how they approach painting.
Selections from Archibald Prize entries
JOHN BARTLEY  Self Portrait
MICHAEL BELL  Self portrait with Larry's Carrot
NATASHA BER  Nic (Nic Plowman, artist)
MAX BERRY  Self portrait
KATE BEYNON  Lucky Charms: self-portrait with son Rali
CYNTHIA BREUSCH  Portrait of musician Jim Silk
TOM CARMENT  The observant Vanessa Berry (author)
ABBY CHAMBERS  Claire & Sean and the art life project (Claire Healy and Sean Corderio, artists)
PETER CHURCHER  Self portrait
SAMUEL CONDON  life's a blur  (Todd Sampson, television presenter)
LUKE CORNISH  Maggie  (Maggie McKenna, actress)
TONY CURRAN  Limiting Entropy  (Lachlan Brown, poet/lecturer in English Literature)
HELENE GROVE  Still Missing the Mog (self portrait)
CRAIG HANDLEY  The Twelfth of Never (Louis Nowra, playwright, novelist, screenwriter)
RICHARD HEALY  Abdul  (Abdul Abdullah, artist)
EDWARD HUMPHREY  Geoff K. Gray  (auctioneer)
YVETTE KIDDLE  Sakkie in front of his farm  (Sakkie Pretorius, Deputy Vice Chancellor Macquarie University)
RICHARD KNAFELC  It was not a hypnagogic state – Visions before midnight 1  (self portrait)
KEVIN McKAY  Where the light and the darkness divide – Jumaadi  (Jumaadi, artist)
MARIE MANSFIELD  The hyper-realist  (Nick Stathopoulos, artist)
ELLIOTT NIMMO  Cherrychalina (Kate Alstergren, curator and artist)       
CHRIS O'DOHERTY  Self portrait with staring eyes
JASON PHU  me in the future as the 5th reincarnation of the bush ranger Sam Poo riding a radioactive tassie tiger into the sunset
RODNEY POPLE Gai Time (Gai Waterhouse, horse trainer)
THOM ROBERTS  Dodley Builds Skyscrapers (Philip Cox AO, architect)
SALLY RYAN  Portrait of the Artist's Son  (Ben Ryan, artist)
STEVE SALO  Historia – Self portrait
NICK SANTORO  Excuse me…just letting you know that backpacks have to be worn on the front or carried in a hand…(or cloaked at front of house) (self portrait)
NIGEL SENSE  Sixteen Faces of Kram  (drummer/singer in band Spiderbait)         
WENDY SHARPE  Self portrait with ghosts
CATHY STAUGHTON  Catherine Bell Lady Hot Dress (artist and academic)
ANDREW SULLIVAN  Omar Abidin (musician/social worker)
ROBYN SWEANEY  Doug and Margot (Hon Doug Anthony AC CH and Margot Anthony AM, former politician, patron, pianist, philanthropists)
CAROLINE THEW  Lindy Morrison OAM Drummer, the Go Betweens
Selection from Wynne Prize selections
JO BERTINI  White River Route
TONY COSTA  Angophora 3
SINEAD DAVIES  Cul de sac
KEN DONE  Night garden
PETER GARDINER  Apostle (south)
MARK HOWSON  Two Trees Touching
TJUNGKARA KEN  Seven Sisters
ROSS LAURIE  Mustering in Bob's Reserve
JULIAN MEAGHER  Wapengo
KATHRYN RYAN  Falling Light
PETER SHARP  Gibbous Moon
PETER STEVENS   North Coast River
ROBYN SWEANEY  Understory
ANN THOMSON  Newhaven III
OLIVER WATTS  Paperbark Swamp
EDWIN WILSON  Boogarem Falls
PHILIP WOLFHAGEN  Autumn Noctuary; an elegy for M.C.W.
MEDIA
John McDonald | Sydney Morning Herald: Out – but not down
HISTORY
The term Salon des Refusés comes from a group of French artists of the 1860s who held several breakaway exhibitions from the traditional Salon overseen by the Academy. In 1863, the French Academy rejected a staggering 2800 canvases submitted for the annual Salon exhibition. Among those refused were Paul Cézanne, Camille Pissarro, Henri Fantin-Latour, James Whistler and Édouard Manet, who entered his now legendary painting, Le déjeuner sur l'Herbe. This particular work was regarded as a scandalous affront to taste. The jury also argued these artists were "a clear danger to society and that the slightest encouragement would be risky."
Since there were very few independent art exhibitions in imperial France, the taste of the buying public was dictated almost entirely by the Academy. Most members of the public invested only in artists sanctioned by the Salon. Rejection by the Academy therefore threatened many artists with professional extinction.
The protests that followed the Academy's 1863 decision were so public and so pointed that eventually Napoleon III himself appeared at the Palais de l'Industrie and demanded to see the rejected works. He then instructed the Academy to reconsider its selection and when it refused, the Emperor decreed that the rejected paintings go on display in a separate exhibition. And so the phrase Salon des Refusés entered into the world's artistic lexicon.
Main image: Sally Ryan 'Portrait of the Artist's Son'
Principal Sponsor